Whisconsent
2000 chesnut Hanoverian gelding
This exeptional golden chesnut schoolmaster offers his rider maximum possible suppleness, potential movement and riding comfort. He confirms his strong nerves , expressive presence and his exellent rideability.A horse to fall in love with.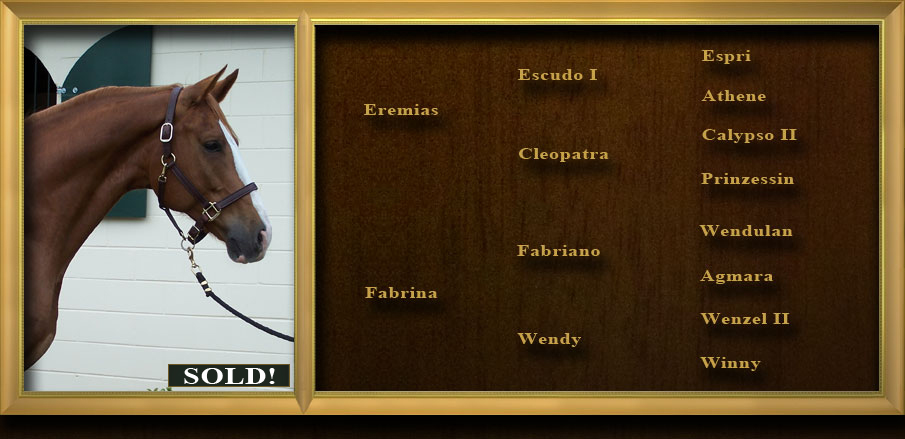 Everglade
2005 chesnut Hanoverian gelding
A true sunnyboy in the dressage arena. This shiny solid athlete with sound and rhythmical movements and a gorgeous side-view will convince you. He is uncomplicated to handle and willingly learns and comes from a succsessful sire line.A horse with the striking markings of his father our Stallion Eremias.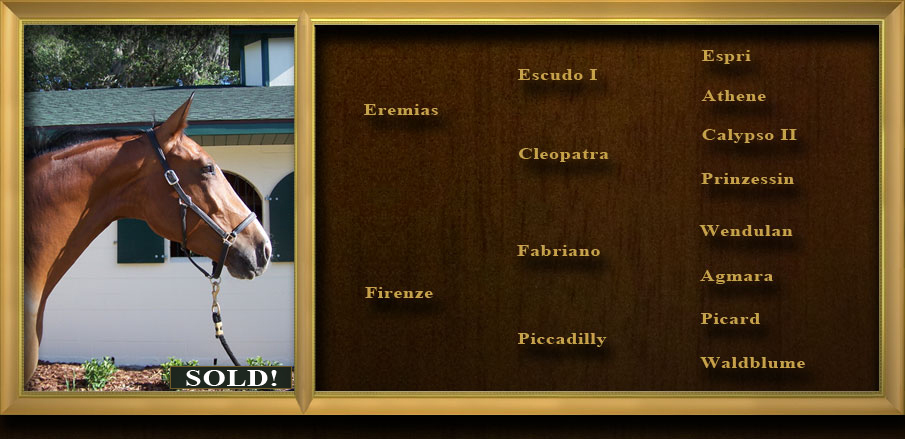 Enya
2007 bay Hanoverian mare
Started under saddle only shortly ago. Extremely elastic movements that meet very high standards. A recommendation for the high school of dressage. She is destined for better things.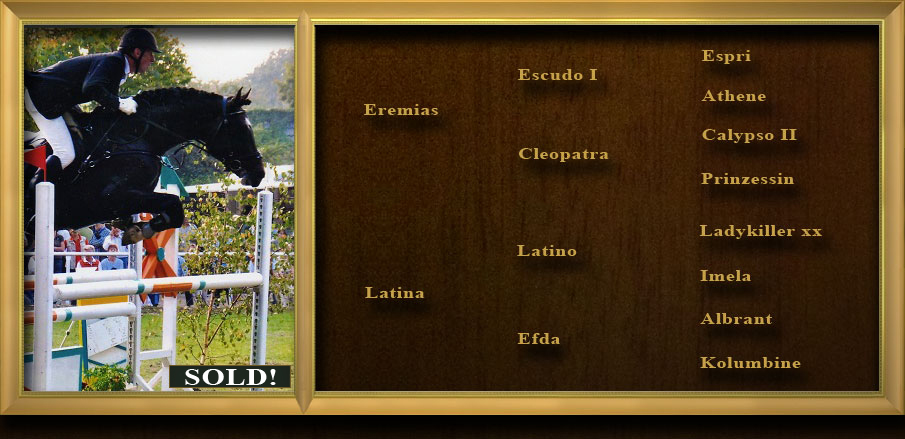 Emirates
2003 dark bay Hanoverian gelding
A horse for the course with strong reflaxes already blessed by initial success in youngster sport. He already has his sights set on the next higher classes.
This sport athelet has the elasticity, courage, intelligence and energy that are prerequisites for upper level sport.